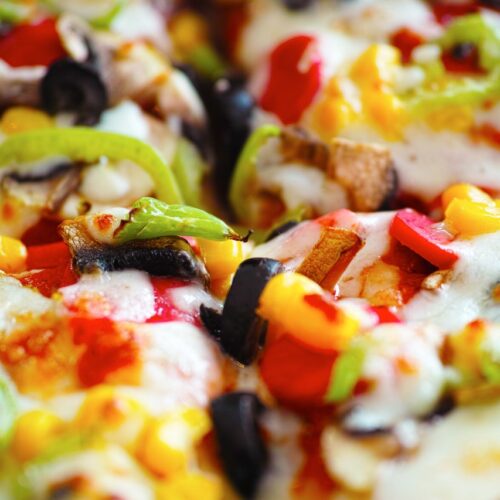 Pizza casserole
Ingredients
1

pepperoni stick

1

bottle

pizza sauce

1

cup

shredded cheese

1

package

egg noodles

Preferred pizza toppings ( ex. green peppers, onions, mushrooms, etc.)
Instructions
Cook egg noodles as per package directions.

Once noodles are cooked, place in a 9x12 casserole dish. 

Add pizza sauce and stir in with the noodles.

Dice your preferred pizza toppings and sprinkle on top of noodles.

Cut pepperoni stick into bite size pieces and sprinkle over toppings.

Cover casserole dish with aluminum foil and bake in oven at 400˚F for about 30 minutes or until warmed through. Remove aluminum foil and leave in oven until cheese is lightly brown.